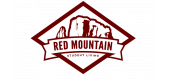 Your Review
Submit a Review

Resident Reviews
|

Recommended: No
Hi Karli! I apologize for the less than satisfactory experience you've had living here at Red Mountain. I would love to meet with you in person to try and resolve these issues. Just let me know when would work for you! Leah Jarrett | Community Manager 435-214-2928 | canyonlands@redstoneresidential.com
|Recommended: YesDecent — It's a nice pace to live in and is furnished. it's at an affordable price and the inside is nice, however I would recommend some upgrading on the furniture as carpet
|Recommended: YesCould use some updates — Apartments could use some updates aesthetically as well as with some of the appliances but the management is very friendly and responsive. As far as college apartments go, they are pretty nice and fit all my needs.
|Recommended: NoYou can find somewhere better — These apartments are old and dirty. Moving into my apartment at the beginning of the semester it was FILTHY. While I was moving in my mom was cleaning the apartment we did this all day and the apartment still wasn't clean. Online it tells you what prices are and rent was always more than expected. I was paying way more than I thought we should be paying. When going in to talk to the office about the pay of rent I would never get a really clear picture of where my money was going. There is always construction going on. During both my years at Avalon Red mountain the pool was closed both semesters besides maybe the fall semester both years. Wifi sometimes works when they promote fast wifi. it is nice being so close to campus the people that live here are really nice they do a good job matching you with a roommate.
|Recommended: YesNot bad for student housing. — As long as you know what you are getting into, then there's little issues.
|Recommended: YesThis is a good place to live — the management is kind and quick to help, the rooms are nice and well maintained, and overall it's a great place to live.
|Recommended: YesGreat — A nice living environment. It's also super close to the school and pretty cheap. Fewer people crammed in one house than other student housing. Few rules and the staff is super friendly.
|Recommended: YesGood college apartments — Chill. Clean. Close.
|Recommended: YesIt's a nice place for students. — I would say that the place is a little run down but overall it's a nice place and everyone is very helpful.
|Recommended: NoI think it has great potential. — It is a lot more expensive than I though it was going to be. Especially considering how run down some apartments are. The management is nice though.
|Recommended: NoI loved my roommates but not the apartments themselves, they kept falling apart and had a lot of maintenance issues — Its not the best place to live, the apartments need a lot of work and the rent is way to high for what you get. The management is nice and will work with you on any issues you have but you will have a lot of issues because the apartments are old and everything is basically falling apart.
|Recommended: YesIt is a decent place , management can be better and more on top of things but no complaints yet . — The apartments are clean and tidy when you move in , mamangemt takes time to get back on work orders .
|Recommended: YesThe property is nice and well kept. — It is nice to live here. The apartments are nice. Roommates of coarse make the experience good or bad, thankfully good for me. Management could do better at sending out reminders about rent and utility payments a week to a couple of days prior would be nice. I would for sure choose to live here again.
|Recommended: YesIt's alright — It's not too bad.
|Recommended: YesLease for sale — Selling my lease for fall and spring semesters. A private room for a female DSU student. 590 a month and will pay 100 bonus when lease is approved. Contact me 801-360-7551
The views and opinions expressed herein are solely those of the original authors and other contributors. These views do not reflect the views of "Red Mountain", its owners, managers, agents, employees or content providers. No representation or warranty, express or implied, is made or given by "Red Mountain", its owners, managers, agents, employees or content providers regarding safety, accuracy, completeness or suitability of the information or material expressed herein for any particular purpose