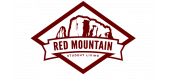 Your Review
Submit a Review

Resident Reviews
|

Recommended: Yes
Hello Michael! Thank you for the positive review! I hope your experience stays good! Please let us know if you have any ideas on how we can improve our community!
|Recommended: Yes
Good. — Good.
Hello Macee! Thank you for the positive review! I hope your experience stays good! Please let us know if you have any ideas on how we can improve our community!
|Recommended: Yes
Close to campus — I love how close to campus it is. It's a good walk. No need to have a car or on campus parking.
We are glad your are enjoying living close to campus, Madison! We love hearing what our residents love about Red Mountain!
|Recommended: Yes
Nice, clean property — A good place to live if you're looking for peace and quiet
Carter, thank you for taking time to share your positive experience at Red Mountain! We love hearing from our residents!
|Recommended: Yes
I really like living here — Nice place, affordable rent, friendly management
The team here at Red Mountain is thrilled to hear such good feedback! Thank you Luis for taking time to share your positive experience with Red Mountain!
|Recommended: No
The people below us smoke... therefore, I cannot breath. It's also in the lease that smoking isn't allowed but people still do and nothing gets resolved. Our ceiling and floor is cracking. All the doors in the apartment cannot close all the way. This place is overpriced for what we are getting. There are four chairs at the table for six girls. The water doesn't stay hot long and we shower in cold water on a daily basis. Management hasn't super helpful. It feels as if they are more concerned about money than they are the residents. I've tried to go to the office many times but no one has been there. It's sad because this complex used to be the place to be but now no one wants to live there.
Hi Karli! I apologize for the less than satisfactory experience you've had living here at Red Mountain. I would love to meet with you in person to try and resolve these issues. Just let me know when would work for you! Leah Jarrett | Community Manager 435-214-2928 | canyonlands@redstoneresidential.com
|Recommended: YesDecent — It's a nice pace to live in and is furnished. it's at an affordable price and the inside is nice, however I would recommend some upgrading on the furniture as carpet
|Recommended: YesCould use some updates — Apartments could use some updates aesthetically as well as with some of the appliances but the management is very friendly and responsive. As far as college apartments go, they are pretty nice and fit all my needs.
|Recommended: NoYou can find somewhere better — These apartments are old and dirty. Moving into my apartment at the beginning of the semester it was FILTHY. While I was moving in my mom was cleaning the apartment we did this all day and the apartment still wasn't clean. Online it tells you what prices are and rent was always more than expected. I was paying way more than I thought we should be paying. When going in to talk to the office about the pay of rent I would never get a really clear picture of where my money was going. There is always construction going on. During both my years at Avalon Red mountain the pool was closed both semesters besides maybe the fall semester both years. Wifi sometimes works when they promote fast wifi. it is nice being so close to campus the people that live here are really nice they do a good job matching you with a roommate.
|Recommended: YesNot bad for student housing. — As long as you know what you are getting into, then there's little issues.
|Recommended: YesThis is a good place to live — the management is kind and quick to help, the rooms are nice and well maintained, and overall it's a great place to live.
|Recommended: YesGreat — A nice living environment. It's also super close to the school and pretty cheap. Fewer people crammed in one house than other student housing. Few rules and the staff is super friendly.
|Recommended: YesGood college apartments — Chill. Clean. Close.
|Recommended: YesIt's a nice place for students. — I would say that the place is a little run down but overall it's a nice place and everyone is very helpful.
|Recommended: NoI think it has great potential. — It is a lot more expensive than I though it was going to be. Especially considering how run down some apartments are. The management is nice though.